FLORIDA NAILS
---
WE HERE AT FLORIDA NAILS HAVE SOME GOOD NEWS AND I THINK SOME BAD NEWS. FIRST THE BAD NEWS, IT LOOKS LIKE OUR FIRST MODEL IS NOT WORKING AT THE BANK ANYMORE . I WILL KEEP MY EYE OUT FOR HER IF SHE COMES BACK. SHE MIGHT BE ON A BREAK FOR A FEW DAYS.
BUT I HAVE A NEW MODEL THAT I AM GOING TO SHOW EVERYONE TODAY. I DON'T HAVE HER NAME YET BUT I WILL NEXT SATURDAY WHEN WE START THE REAL PHOTO SHOOT. THE FIRST TIME I SHOT HER WAS ABOUT TWO WEEKS AGO. HER NAILS DID NOT LOOK THAT GREAT BUT SHE LET ME GET SOME SHOTS ANYWAY. THE NEXT GROUP OF SHOTS ARE FROM TODAY AND I WOULD SAY THEY ARE SO SO. WE MADE A DEAL THAT SHE WOULD HAVE HER NAILS PERFECT FOR ME TO SHOOT NEXT SATURDAY. ALL SHE WANTED WAS A COPY OF THE PICTURES ON DISK. SHE IS LOOKING FORWARD TO DOING THE SHOOT.
NOW MY BEST SHOT IS LAST ON THE LIST, I HAD TO STOP AND GET A BITE TO EAT AND JUST HAPPENED TO HAVE MY CAMERA WHILE I WAS AT THE WORLD FAMOUS HOOTER'S RESTAURANT FOR DINNER.
LET THEM LOAD, GO GET A DRINK OR SOMETHING.
---
THE NEW MODEL LAST TIME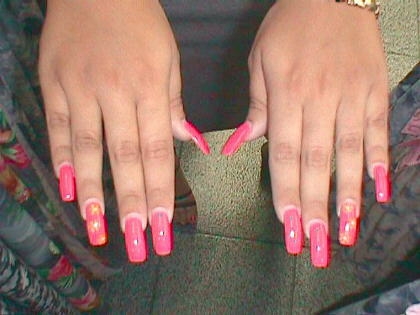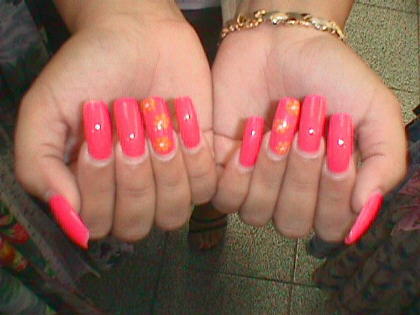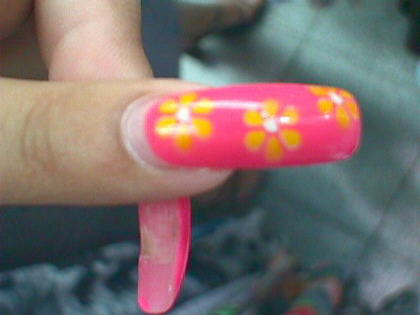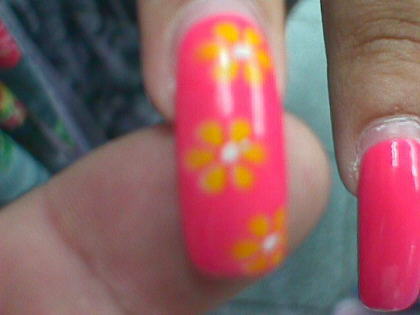 ---

THE NEW MODEL TODAY
NEXT TIME THEY WILL BE BETTER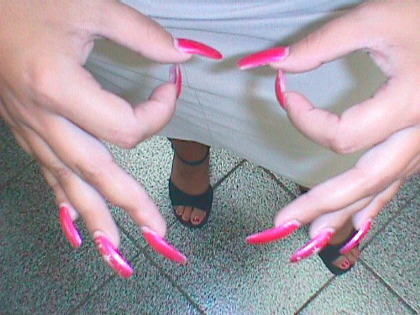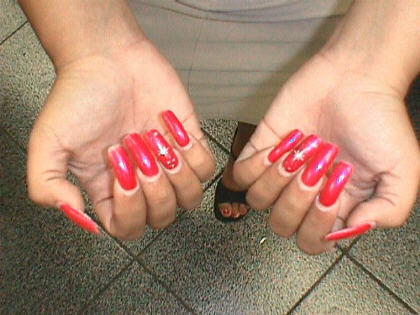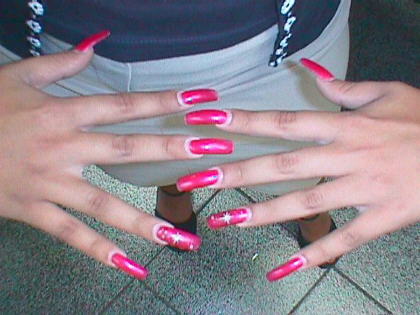 ---

HERE IS JUST A GIRL IN PASSING THAT LET ME SHOOT HER NAILS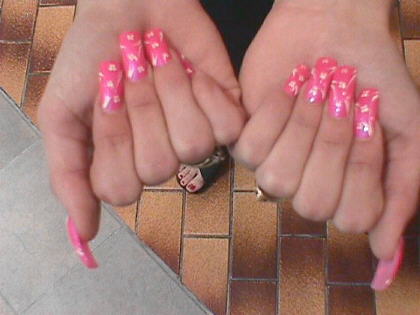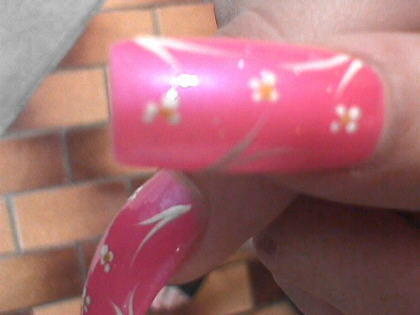 ---

Now this girl said no more pictures. I shot this girl last cristmas at the bath and body shop in the mall. I got just this one and then she said thats it..no more !
I THINK I STARTED TO CRY WHEN SHE SAID THAT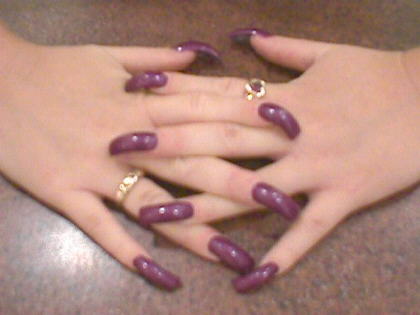 ---

THESE NAILS LOOKED GOOD AS I WALKED UP TO THE COUNTER BUT THEY JUST DON'T THRILL ME...
NEXT WEEK HER COWORKER IS GOING TO LET ME TAKE SOME SHOTS OF HER NAILS. THEY LOOKED TO BAD THIS TIME...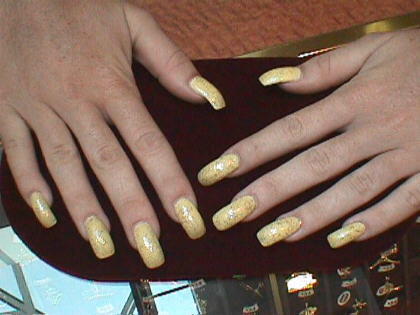 ---

THIS GIRL WAS IN A HURRY AND SAID YOU DON'T WANT TO TAKE A PICTURE OF MY NAILS , THEY LOOK AWFUL. IF YOU ASK ME IT'S A TOUGH CALL. YOU BE THE JUDGE.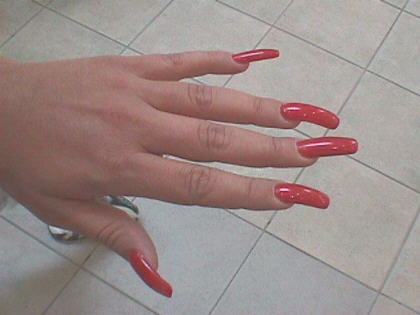 ---
JUST A QUICK SHOT THAT I TOOK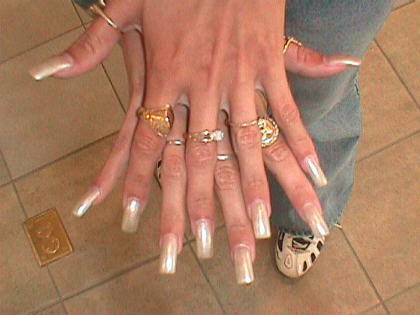 ---

THIS IS WHY I LIKE CHICKEN WINGS AT * HOOTERS *
DO YOU BLAIM ME ?
IT'S A RESTAURANT.. TRUST ME.