PART 3
ENJOY THE PICTURES
---
I ventured into a new mall to do some last minute christmas shopping and it just so happens that I had my camera with me. Right from the start I new I would get some pictures that I felt looked very good. It is fun taking pictures and stuff but I am finding it just as much fun talking to the owners of all these great looking nails. I don't know if I am just getting better at meeting the girls or what but they have all been great to chat with. Some times I can tell they are busy and realy don't have the time to spend with me so if you only see one picture from one of the girls thats why. I don't ever push for more unless they have some extra time. But it is cool just to hear what the girls have to say. Things like how it took this one girl 5 years to find a good nail tech. Or like oh you should have seen my 4th of july nails they where awsome. Things like that tell me they take there nails very seriously And are very proud of them. Well I realy think this was one of my best times out so far...Some of the pictures are not as good as they could have been because I have no control over the lighting and I can only do my best. Well I think I said to much so here are the pictures.
---

click on the pictures for a big one

---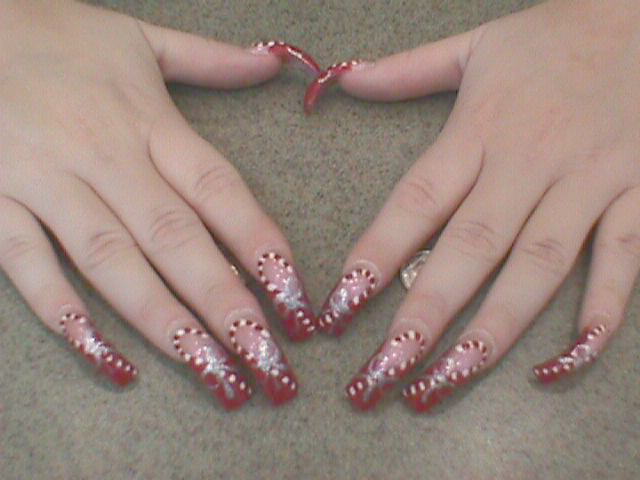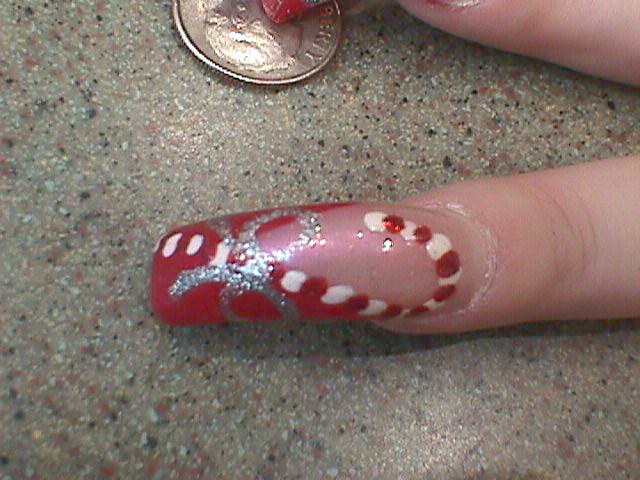 This is the star model for that day. Those nails are all real. I checked and she was right they are real. She must have a great nail tech to be able to keep them looking that good. She wants to see the pictures so I hope I can get more shots of her. I saw her nails from across the lobby at the main entrence to the mall. She works at the info desk that is by the front entence to the mall. I could have spent the rest of the day with her but I saw so many more nice looking nails I had to look around.

---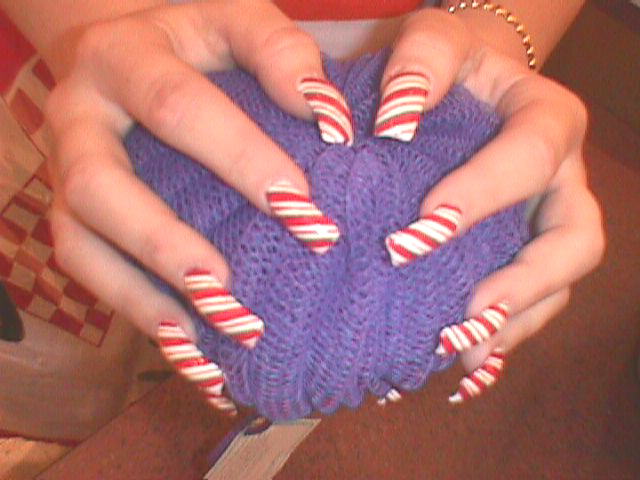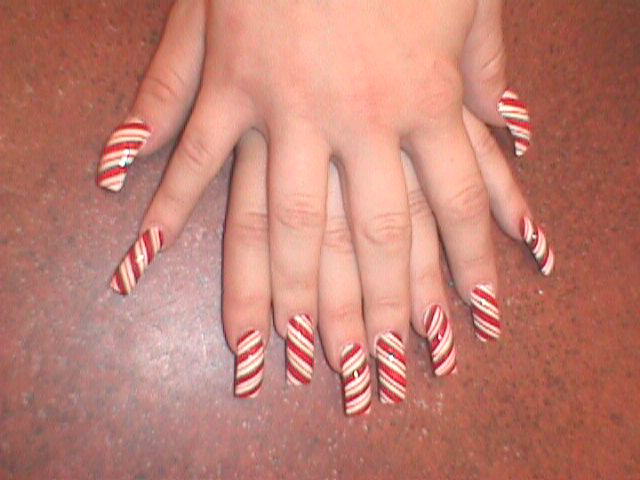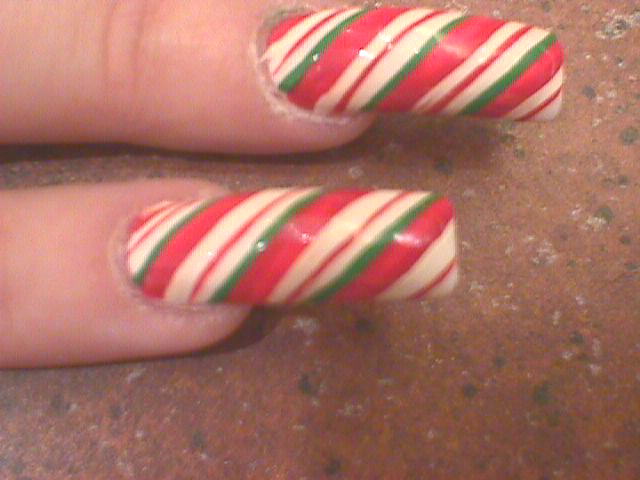 I went into the bath and body store and look what I found hiding in the back of the store. Don't they look great? The nail art is done with an air brush. She thought of the pose on the left. She just said oh I have a good idea how does this look for a picture. Who am I to argue? I just said looks good to me. Just look how perfect they look. I am sure I will be back here again.

---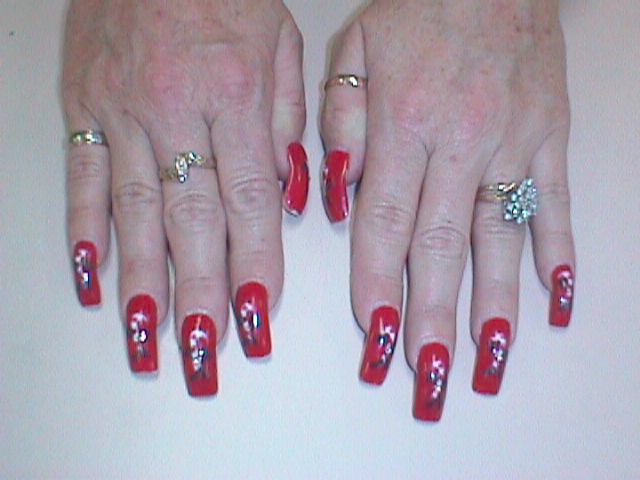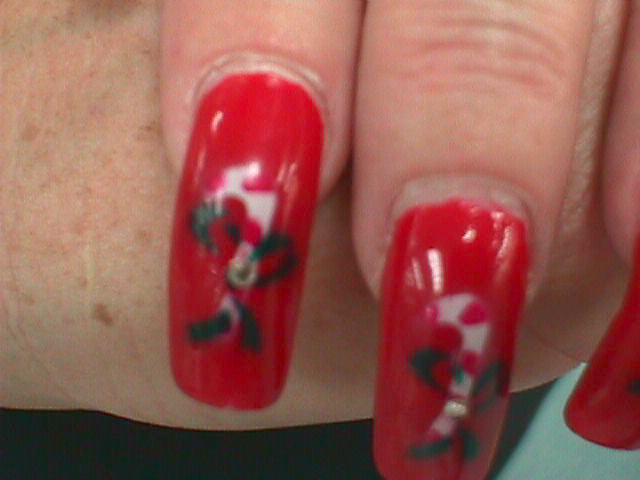 I saw this girl at one of the registers in one of the big stores here in the mall. She was busy but she thought it was nice that I thought she had good looking nails. She said that it was nice to hear a complement like that..She would have let get more pictures but the line was getting kind of long so this is all have..

---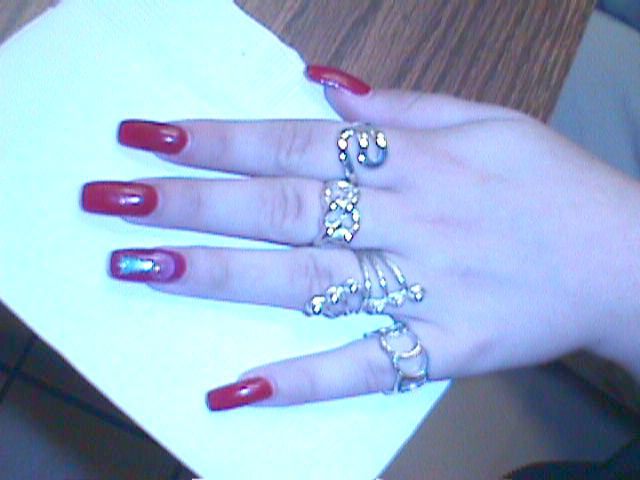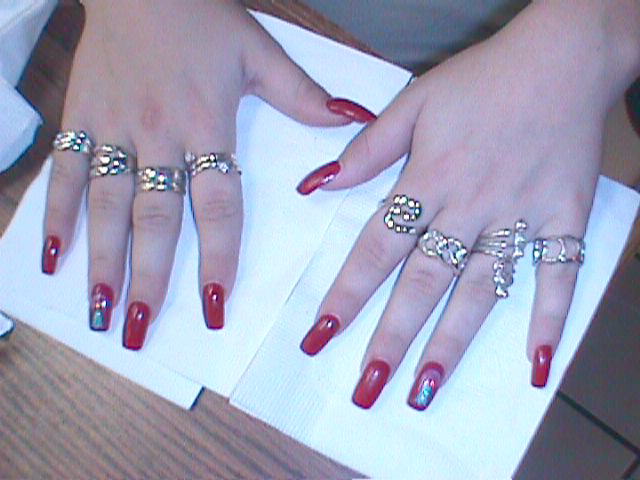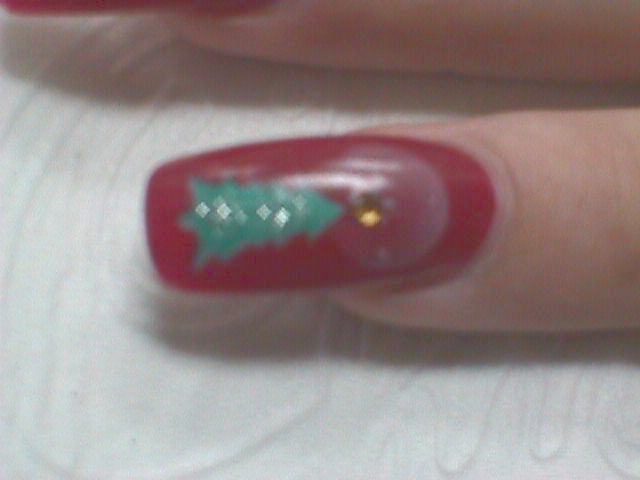 As I was walking past a pizza place I saw this girl and noticed how neat her nails looked. I ask her if it would be ok for me to get a few shots of them for a web page about nails ? She looked at her nails and said they look good ok take a picture if you want. So I got the one then said two hands would look good so she put her hands down and I got the shot. I then got a shot of the nail art and then I said thanks and went to leave and she told me her frend will be here in a minute. She has nice nails and she would let you get some pictures if you want. I said ok I will stop by in a few minutes ok. She said well if you don't see us here we will be in the booth right over there. She pointed and I said ok thanks and walked over to a new girl that had nice nails. But she had two broken nails so I did not ask her for pictures. Then I went over to the booth that the girl told me about and got these shots..they look real neat also..and I like the color of them.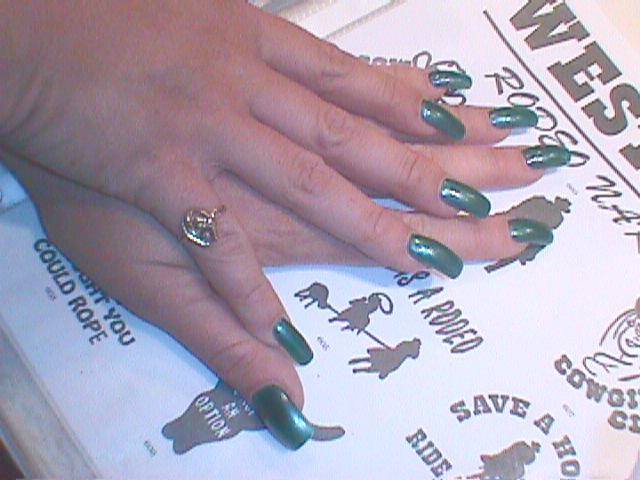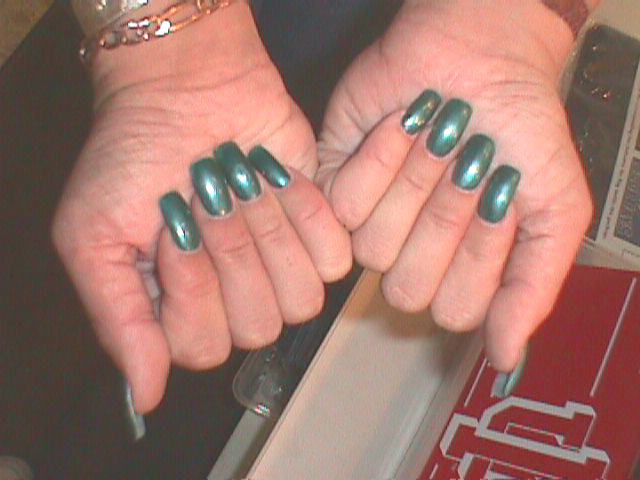 ---

I HAVE OVER 50 PICTURES TO SHOW . I WILL GET THEM UP AS SOON AS I CAN. SO STAY TUNNED FOR PART 4